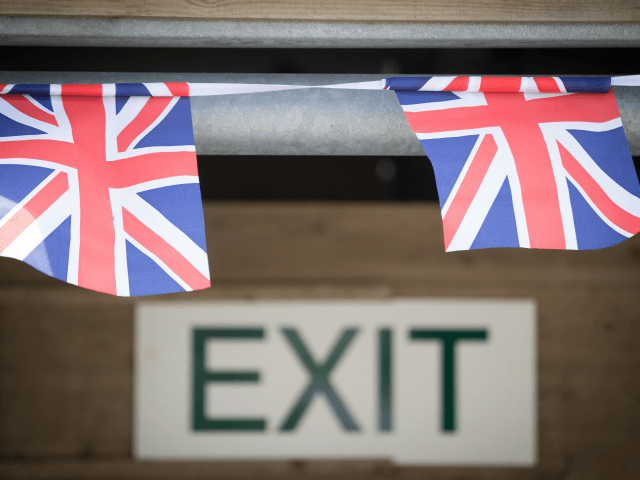 I'm reluctant to talk about it because I don't want to jinx it. As I was saying to Toby Young on our podcast the other day, it feels as deliciously unlikely as going to a bar and accidentally picking up a supermodel. There she is laughing at your jokes, playing footsie with you under the table and you're thinking: "Bloody hell! This is unreal! In just a few hours from now I could be romping naked with this vision of outrageous loveliness." But you also know that if the Fates catch you being too cocky they'll punish you for your hubris and do something awful, like revealing that the person you've actually pulled is Bruce Jenner.
Problem is, as a professional journalist, it is rather my duty to report the facts as I see them. And the facts as I see them seem to be pointing tantalisingly towards rampant sex with that supermodel. Possibly not just with one but with several, every day for the rest of our lives.
Yes, it's still improbable – at least so far as the bookies are concerned. But whenever I nurture any doubts, all I have to do is open a newspaper or turn on the TV and see for myself just how incredibly badly the Remain campaign is screwing this one up and how well the Leave team are winning over the hearts and minds of the undecided.
What strikes me most is the difference in mood and tone: Remain sound shrill, petulant, pessimistic; Leave come across as amiable, reasonable, optimistic. And which of those sides would any open-minded person prefer to be on?
Consider last night's referendum debate on ITV.
It pitched – for the Remain camp – SNP leader Nicola Sturgeon; Labour Shadow Business Secretary Angela Eagle; Tory Climate Change Secretary Amber Rudd against – for Leave – Labour MP Gisela Stuart; Tory MP (and Rudd's junior minister in her Climate Change department) Andrea Leadsom; and a token blond male former Mayor of London called Boris Johnson.
The Leave team were plausible, dignified, positive, level-headed. Stuart – a German speaking with soft persuasiveness for British values and sovereignty: yay! – may well be the most effective weapon in Leave's armoury; Leadsom marked herself with her eloquence and passion as a potential future Tory prime minister; Johnson reined in his flamboyance, played it straight and gallantly left the ladies to steal the limelight.
Read the rest at Breitbart.