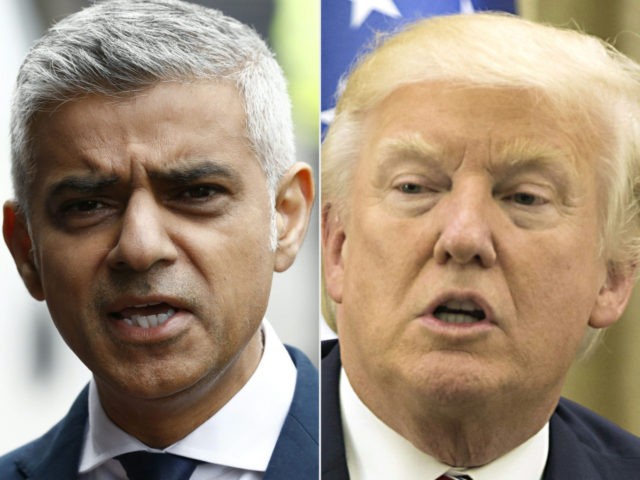 President Trump has offended pretty much the entirety of Britain's political and media establishment up to and including the Prime Minister, the Mayor of London and the Archbishop of Canterbury. As a result, the Special Relationship is once more in jeopardy, and Trump has decided to cancel a planned working visit to the United Kingdom.
In a moment I shall explain why the president is right and his critics are wrong. But first a brief recap of what the fuss is all about.
Trump's critics objected violently – or so they have publicly claimed – to three of his Twitter retweets.
These retweets showed videos, purportedly of members of the Religion of Peace (TM) behaving less than peacefully.
One depicted a bearded Muslim destroying a statue of the Virgin Mary.
One showed an Islamist mob pushing a teenage boy off a roof and then beating him to death.
One showed a white Dutch boy on crutches being gratuitously beaten up by a man described in the video caption as a "Muslim migrant".
Prime Minister Theresa May; Mayor of London Sadiq Khan; and many other politicians professed themselves to be appalled by this. As was BBC news, which made this horror its lead story.
But it wasn't the sadistic brutality on any of the videos that bothered them. It was the fact that the person whose tweets the President had retweeted, Jayda Fransen, is the deputy of a nationalistic, anti-immigration political party highly critical of Islam called Britain First