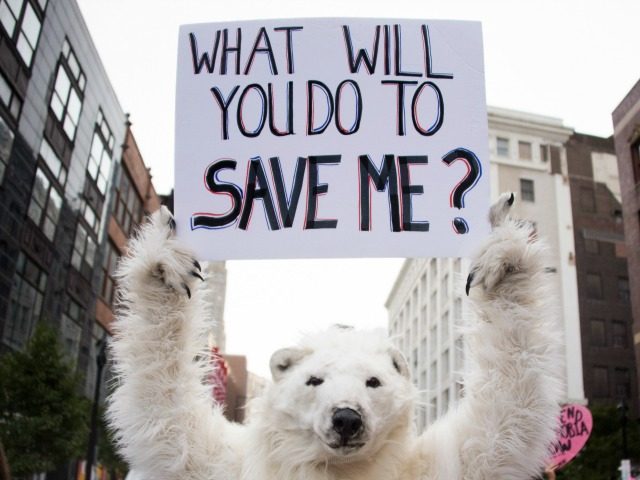 'Climate change' just officially ceased being an important issue in U.S. politics.
President Trump didn't mention it in his State of the Union address. But nor, much to the disgust of environmentalists – did the Democrats in their rebuttals.
A shocked Huffington Post has named and shamed the key Democrats who could have spoken out but didn't:
In his speech, Rep. Joe Kennedy (D-Mass.) didn't bring up global warming, sea-level rise or the surge in global greenhouse gas emissions, which threaten to become worse as the Republican White House ramps up fossil fuel production to unprecedented levels.
and
Even the State of the Union statement issued by Sen. Sheldon Whitehouse (D-R.I.), considered one of the most hawkish Democrats on climate issues, snubbed climate change.
It was left to Bernie Sanders (I-Vt) to keep the faith:
Read the rest at Breitbart.