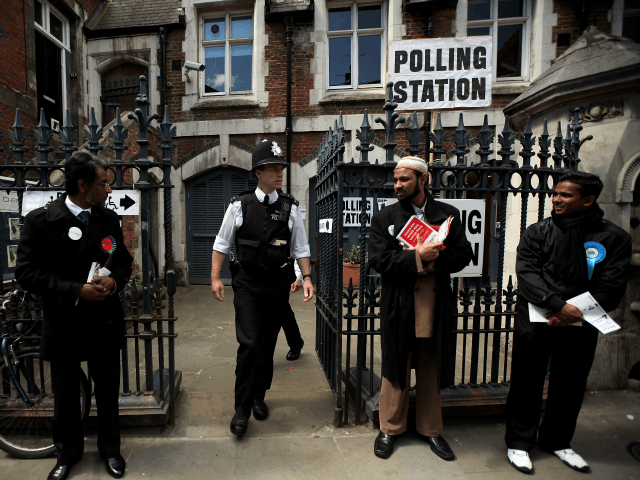 His target, it's clear, isn't just the Muslim communities in places like London's Tower Hamlets (and Birmingham and many Northern towns) which have imported to Britain the kind of political skullduggery and malpractice routine on the Indian subcontinent. More broadly what Pickles is attacking is the bankrupt philosophy of Multiculturalism and the entrenched, institutional political correctness that have made it all possible.
Consider, for example, this passage on the use of "foreign languages" at polling stations:
The languages spoken in polling stations (and other places such as the count) has recently become an issue with concerns that promoting the use of non-English languages could disguise coercion or influence within the polling station. This has not been helped by the Electoral Commission facilitating what it calls "community languages". Such an approach undermines integration and leaves the door open to fraud. These are not 'community languages' – they are foreign languages.
Here is a bloody-minded Yorkshireman being about as blunt as you possibly can in an official report. The reason Muslim communities get away with flouting and corrupting British values, he is saying, is because the relevant authorities are turning a blind eye.
In this instance, he is referring to the practice of "booth capturing", explained here for Breitbart last year by Jonathan Foreman.
Few people in the UK have heard of "Booth-Capturing". In India and across South Asia it is a political phenomenon that is all too familiar. It is one of the most visible and outrageous illegal methods that are used to undermine democratic elections in the region.

Essentially, thugs working on behalf of a political party physically take over polling stations and use the threat of violence to prevent supporters of opposing parties from voting. (It helps that many parties have youth wings whose real purpose is the supply of necessary muscle).
Of course, these thugs speak in languages like Urdu and Bengali in order to make it harder for English speaking authorities – mainly the police – to prove that voters are being intimidated.
The obvious solution to this is to do what the Pickles report suggests and insist that from now on only English (or for historical reasons, Welsh) can be spoken at polling stations. Why, given the scale of the problem, hadn't the Electoral Commission already suggested and instituted this?
Why, of course, because like many other authorities – from local government to the police – the Electoral Commission is so crippled by political correctness and so fearful of being accused of "racism" or "Islamophobia" that it has simply failed to do its job. This is why – as we've seen everywhere from the rape gangs of Rotherham to the Trojan Horse schools in Birmingham to the electoral malpractice at Tower Hamlets to the widespread use of Sharia courts to enforce civil matters in Muslim ghetto areas – Islam has been given the power to create a state-within-a-state in many parts of Britain, where Muslims have effectively been given carte-blanche to act outside the law of the land.
Read the rest at Breitbart.