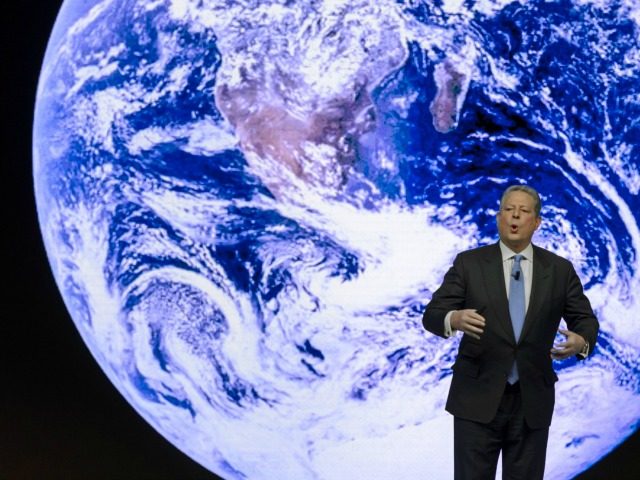 Meteorologist Roy Spencer has written a book which fact-checks Al Gore's latest climate-disaster-porn movie An Inconvenient Sequel.
Spoiler alert: Gore's scaremongering 'facts' are all inconveniently untrue.
Spencer, a principal research scientist at the University of Alabama in Huntsville, begins his book An Inconvenient Deception kindly, by noting that he much prefers the new movie to its 2006 Oscar-winning prequel An Inconvenient Truth.
It was much less of a PowerPoint presentation and more of a human interest story. It follows Gore over the years as he tries to convince fellow politicians, foreign heads of state, and the public that the climate crisis is real. While some have considered Gore's role in the movie to be too self-indulgent, I thought it showed some humanity in someone many people over the years have considered too "stiff".
But there the praise ends. When Spencer saw the movie, he was one of only three viewers in a 750-seat theater – and one of these people walked out half way through. This local reaction is borne out by the movie's dismal reception at the box office. No one is going to see Al Gore's terrible new movie. And – scientifically speaking, at least – they're really not missing much.
Here are some of Al Gore's dubious claims rebutted.
Greenland Melting
Gore is shown visiting cryospheric expert Konrad Steffen.
"Surface melting is shown with dramatic aerial video. Rivers of meltwater form and plunge down into huge holes in the ice sheet called "moulins"."
But:
"What isn't mentioned is that this happens every summer, naturally."
In fact this is a good example of Gore's favorite cheat: show dramatic footage of a natural event – eg ice melting rapidly – and then leave the viewer to infer that this is another disastrous and unprecedented consequence of man-made climate change. It spares him the risk of telling flat out lies which might get fact-checked later. The viewer's imagination does all Gore's dirty work…
Meanwhile, in the real world, remember, Greenland recently recorded its coldest temperature ever measured in July for the Northern Hemisphere.
Read the rest at Breitbart.