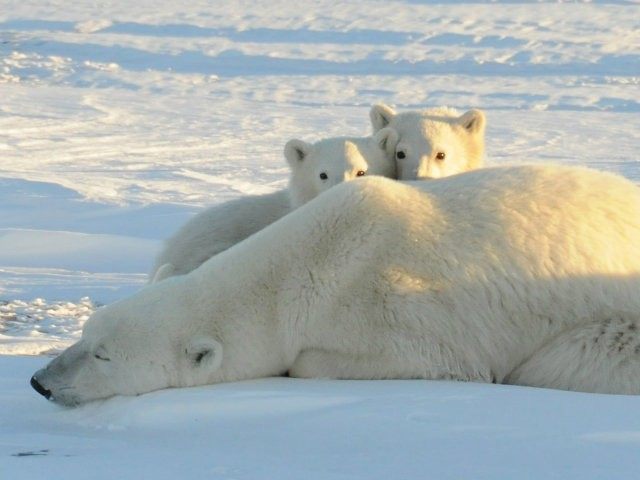 Susan Crockford is a polar bear expert with a message that climate alarmists don't want to hear: polar bear populations are thriving and are certainly in no danger from thinning summer sea ice supposedly caused by 'man-made global warming.'
That's why the alarmist establishment is currently trying destroy her.
First came a hatchet job in Bioscience, described by climate scientist Judith Curry as "absolutely the stupidest paper I have ever seen published."
Crockford's rebuttal is epic and can be read in full here.
Now, the New York Times has weighed in with a piece entitled 'Climate Change Denialists Say Polar Bears Are Fine. Scientists Are Pushing Back'.
The headline has been poorly subbed. "Scientists" should be in danger quotation marks.
Its introductory paragraph will give you a taste of its quality:
Read the rest at Breitbart.