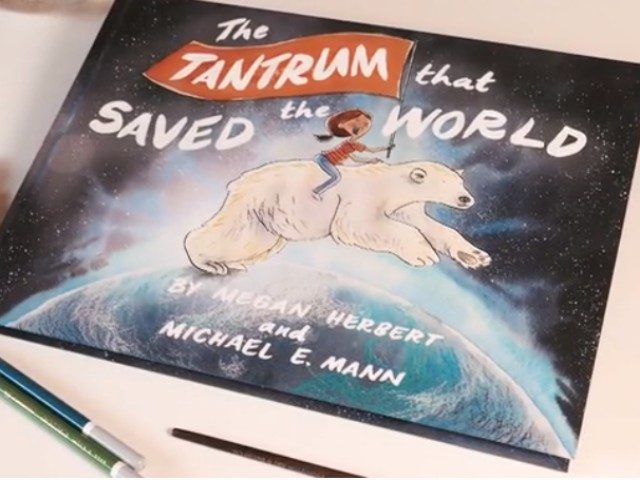 Michael Mann is writing a children's book about climate change.
Don't all rush to donate at once – you might break the internet – but he wants you to pay for it through crowdfunding.
The book is called The Tantrum That Saved The World.
Michael Mann knows all about tantrums. Probably his biggest was the one that led him to sue Mark Steyn for having had the temerity to suggest that his now-infamous Hockey Stick was fraudulent. The case has been grinding on for six years now: as Steyn says "the process is the punishment". Also, the alarmists funding it really can't afford for it ever to be resolved because the disclosure requirements may open a can of worms so huge that the $1.5 trillion a year climate industry may never recover.
His other big toys-out-of-the-pram moment was when he sued Canadian climatologist Tim Ball who had jested that Mann "should be in the State Pen, not Penn State."
Read the rest at Breitbart.