There are many reasons to celebrate Eddie Redmayne's Oscar last night – from his charming and refreshingly brief acceptance speech to the fact that the award didn't go to Benedict "This is what a feminist looks like" Cumberbatch – is the wailing and consternation and gnashing of teeth it will cause among the chippy anti-public-school brigade, people who hate Eton (Redmayne's alma mater) especially.
[US readers please note: when we say 'public school' in Britain, we are referring to 'private schools', not what you would call 'public schools' which we call 'state schools'. Oh and we don't know what you mean by 'cilantro' either. We call it 'coriander'. Capisce?]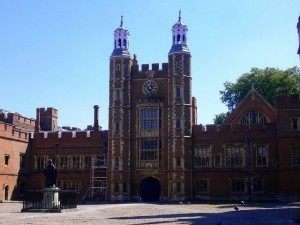 As Redmayne's fellow Old Etonian (OEs, as they are known), Damian Lewis, once quipped: "Eton is a four-letter word." And he's absolutely right, for a lot of people it is. They see the penguin uniforms (black tail coats; waistcoats; stiff white collars) and they see the products (which currently include the Prime Minister, the Archbishop of Canterbury, the Mayor of London and the second in line to the throne, Prince William) and they're filled with uncontrollable jealousy and rage and hatred which they try to dignify by couching it as an honest aversion to "elitism" and "unearned privilege" and "a sense of entitlement".
True, Old Etonians can be irritating, as for example Archbishop of Canterbury Justin Welby reminded us recently with his lame-arsed attacks on capitalism and his feeble handwringing response to ISIS's murder of those unfortunate Coptic Christians.
But if you're going to blame an Eton education for Justin Welby (and David Cameron, Earl Spencer, the Hon Sir Jonathan Porritt, Oliver Letwin, etc) then how do you explain John Prescott, Dale Vince, Barack Obama, Vladimir Putin, and Jeffrey Dahmer – not one of whom, so far as I'm aware, is entitled to wear the black and turquoise striped OE tie?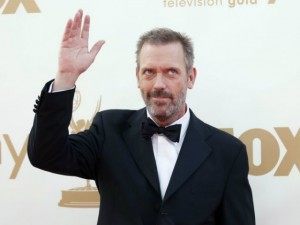 No, the real reason people hate Eton is that its products are so spectacularly successful. In the world of acting, for example, besides Redmayne and Lewis, they include Tom Hiddleston, Harry Lloyd, Dominic West and Hugh "House" Laurie. And the reason they've succeeded – against the odds: the entertainment industry, like most industries these days is riddled with anti-'elitist' prejudice – is because they have benefited from the kind of classic, rigorous, old school, liberal arts education which the left has sought for so long to destroy.
Sure it probably helps having high cheek-bones, good breeding, and a natural affinity with the Queen's English. But there are lots of boys from poorer backgrounds on bursaries at Eton too and these go on to perform at least as well in the outside world as the scions of the English upper classes.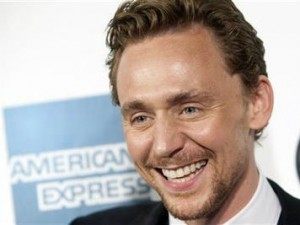 That's because among the life skills Eton continues unapologetically to instill in its boys, in return for its annual fees (circa £30,000 pa) are: self-discipline; independence of mind (despite its traditionalist air, Eton is run more like a libertarian experiment: there are no official bed times, for example, and you do your homework when you want to do rather than when you are told to do); impeccable manners; extreme competitiveness; well-roundedness (they don't care what you do, whether it's beagling, DJ-ing, calligraphy, gaming, rowing, or drama, just so long as you cultivate interests beyond the school curriculum); humility (yes, really: most Etonians I've met are hugely grateful for the privilege of their education, which they are encouraged to repay through schemes like the one where they 'mentor' state school pupils); wit (banter, is, of course, very important and on a very high level at Eton); and the ability to mask the immense ambition most of them have with that quality known as "Etonian charm."
Read the rest at Breitbart London
Related posts: