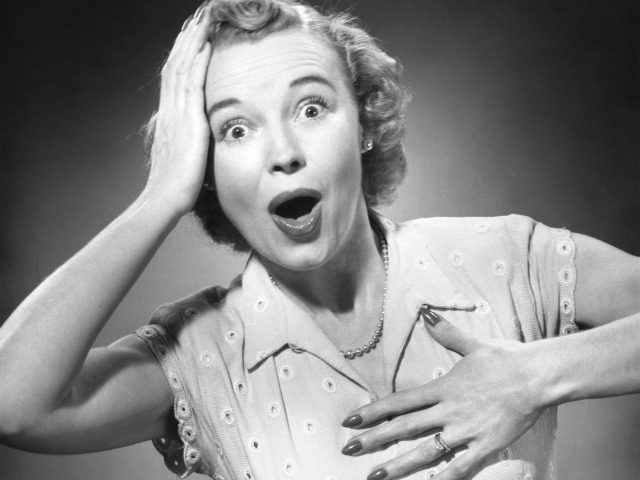 New York Magazine has just broken the world record for the scariest, most catastrophic, hysterical exercise in extravagant climate doom-mongering in the history of the universe.
Here are just some of the horrors that await us, according to David Wallace-Wells in his 7,000 word compendium of climate terror, titled  The Uninhabitable Earth.
No more Bangladesh – or even Miami!
Most people talk as if Miami and Bangladesh still have a chance of surviving; most of the scientists I spoke with assume we'll lose them within the century, even if we stop burning fossil fuel in the next decade.
A sixth mass extinction killing about 97 percent of us, probably…
In fact, all but the one that killed the dinosaurs were caused by climate change produced by greenhouse gas. The most notorious was 252 million years ago; it began when carbon warmed the planet by five degrees, accelerated when that warming triggered the release of methane in the Arctic, and ended with 97 percent of all life on Earth dead. We are currently adding carbon to the atmosphere at a considerably faster rate; by most estimates, at least ten times faster. The rate is accelerating. This is what Stephen Hawking had in mind when he said, this spring, that the species needs to colonize other planets in the next century to survive, and what drove Elon Musk, last month, to unveil his plans to build a Mars habitat in 40 to 100 years.
Pretty much everywhere hotter than the Middle East is now.
 As Joseph Romm has put it in his authoritative primer Climate Change: What Everyone Needs to Know, heat stress in New York City would exceed that of present-day Bahrain, one of the planet's hottest spots, and the temperature in Bahrain "would induce hyperthermia in even sleeping humans." The high-end IPCC estimate, remember, is two degrees warmer still. By the end of the century, the World Bank has estimated, the coolest months in tropical South America, Africa, and the Pacific are likely to be warmer than the warmest months at the end of the 20th century.
Mass kidney failure [no really!]
In the sugarcane region of El Salvador, as much as one-fifth of the population has chronic kidney disease, including over a quarter of the men, the presumed result of dehydration from working the fields they were able to comfortably harvest as recently as two decades ago. With dialysis, which is expensive, those with kidney failure can expect to live five years; without it, life expectancy is in the weeks.
No more hamburgers…
It takes 16 calories of grain to produce just a single calorie of hamburger meat, butchered from a cow that spent its life polluting the climate with methane farts.
…Or even vegetables, probably
Read the rest at Breitbart.