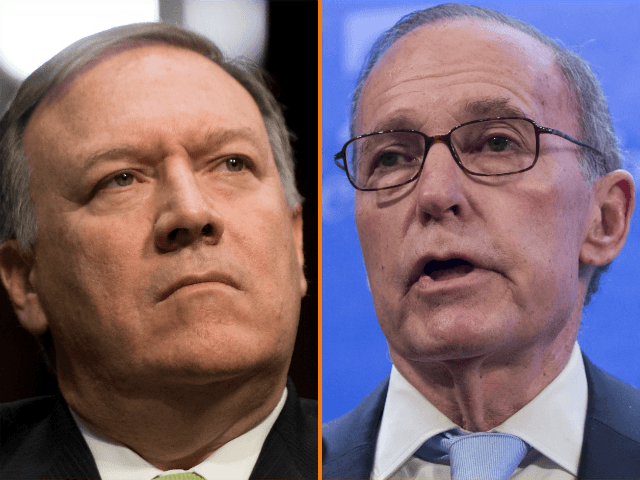 Larry Kudlow's appointment as President Trump's next Economic Czar has been anti-endorsed by at least two of my favorite foaming leftists.
Here's Jonathan Chait in New York Mag:
Trump's New Economic Adviser Lawrence Kudlow Has Been Wrong About Everything for Decades
Here's Soros-funded Think Progress:
Trump's new economics director is a climate denier who thinks animals can 'snuggle' under pipelines.
Could there be any more encouraging a sign that with his latest appointments, Trump is right over the target?
I wrote the other day that Mike Pompeo was a great choice for Secretary of State – way better than the corporatist swamp denizen Rex Tillerson. But I think I'm even more excited about Kudlow.
Read the rest at Breitbart.