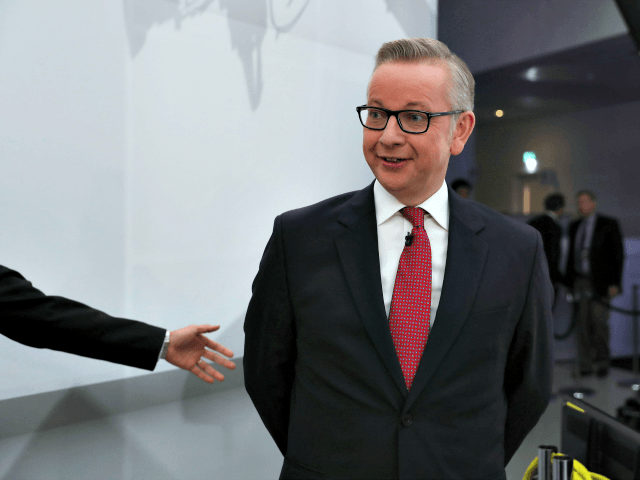 After last night's stellar performance on Sky News by the Gover, it's pretty obvious why. Gove would have Cameron's testicles on toast for starters, his viscera for the main, and his eyeballs for pudding – all while consuming his opponent with such perfect charm and good manners that not even the Prime Minister himself would realise till the digestion stage just how comprehensively he'd been eaten.
No politician kills with kindness more viciously than Gove.
He did it again last night under intense grilling from Sky News interrogator Faisal Islam.
Islam's assault was brutal and relentless – far more cavalier, disrespectful and insulting than his treatment of David Cameron the night before – but Gove emerged the undoubted victor by consistently maintaining grace under pressure. He more or less owned his cheerily impertinent interrogator, he won over an initially sceptical audience, and most importantly he sent out a clear signal to the Remain camp: "Don't count your chickens. We Brexiteers have right and truth on our side. And we're going to win this one, just you see."
Don't take my word for it. Watch for yourself:
Read the rest at Breitbart.