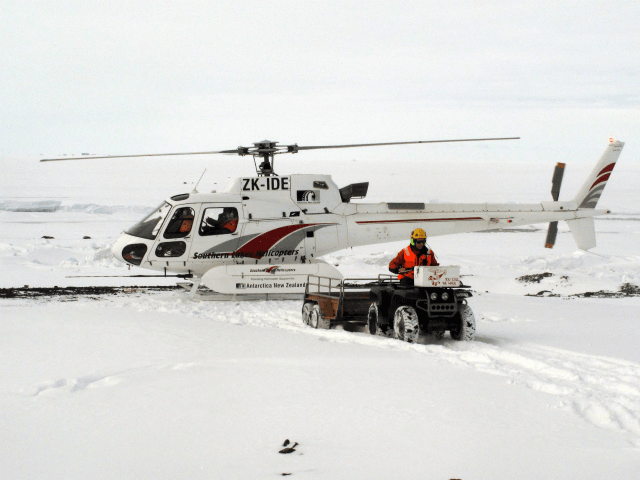 A group of U.S. scientists has had to be rescued by helicopter from Antarctica after being trapped by encroaching ice.
Good Morning America reports:
A group of American scientists was rescued from an island off Antarctica's coast after ice prevented a U.S. Antarctic Program research vessel from reaching them.

The four U.S. scientists and a support staff member conducting research on Antarctica's Joinville Island were airlifted by helicopter Sunday from an icebreaker ship dispatched by Argentina, said the National Science Foundation, which funds and manages the Antarctic program.
You'll, of course, never guess what the scientists were doing there.
No, wait…
Read the rest on Breitbart.