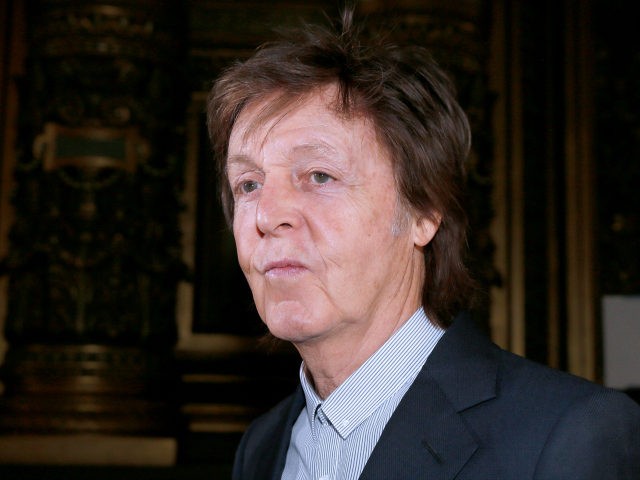 Paul McCartney has called out Donald Trump, claiming that the president's refusal to believe in man-made climate change is "madness."
Tofu-bothering, meat-shunner Macca – responsible for inflicting on the world such platitudinous dirges and twee excrescences as Ebony and Ivory, Wonderful Christmas Time and The Frogs' Chorus – was promoting his new vegetarian propaganda video.
According to the BBC:
"[Vegetarianism] not the total solution, but it's part of the solution," McCartney said. "A lot of people have been saying this for a long time but there's resistance."

"Particularly when you've got someone like Trump who says that [climate change] is just a hoax. A lot of people like myself think that's just madness so it's maybe a good time now to try and focus people's attention and say 'look, forget about him we can do something.'"
In the video McCartney, two of his daughters, and the actor Woody Harrelson preach the virtues of going veggie just for one day a week.
Read the rest at Breitbart.