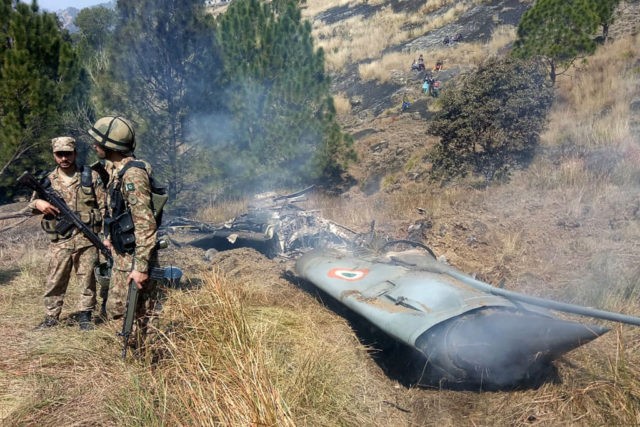 India and Pakistan are teetering on the brink of war again.
This is a fairly regular occurrence: since Partition in 1947, there have been four actual Indo-Pakistan wars (1947, 1965, 1971 and 1999). The fact that most of us aren't aware of this says more about our ignorance of Indian subcontinental geopolitics than it does about the seriousness of the conflicts. The seventeen-day war in 1965, for example, saw the largest tank battle since the Second World War; the one in 1971 saw Pakistan lose half its navy, a quarter of its air force and a third of its army.
The worry about this latest bout of aggression – which started with the St Valentine's Day massacre of 40 Indian paramilitary troops in Kashmir by a suicide bomber and has now escalated with the shooting down of an Indian fighter jet – is that both nations are so much more populous, powerful and swaggeringly aggressive, and have points to prove.
India has a population of 1.3 billion.
Pakistan's is 208 million.
Read the rest on Breitbart.