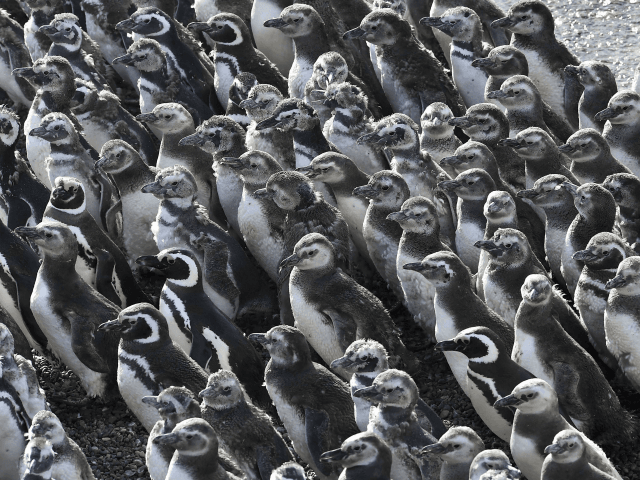 Researchers in Antarctica have discovered a supercolony of 1.5 million Adélie penguins whose existence was previously unknown to biologists.
According to Science News:
On an expedition to an icy island chain off the Antarctic Peninsula's northern tip, researchers discovered a massive supercolony of more than 1.5 million Adélie penguins, according to a study published March 2 in Scientific Reports.

Scientists had known of an Adélie penguin colony (Pygoscelis adeliae) in these Danger Islands, but satellite images revealed more guano on the rocky islands than could be explained by the colony's expected numbers.

Even though the tiny island chain is only about 10 kilometers across, researchers hadn't realized the extent of the penguin population, says study coauthor Heather Lynch, an ecologist at Stony Brook University in New York. "In the Antarctic, distances are so vast, something major could be just around the corner and you wouldn't know."
Obviously this is great news for Adélie penguin fans. But terrible news for environmentalists. The penguin is what you might call their 'polar bear of the south' – that is, the cute, lovable, telegenic species most frequently cited in their propaganda stories about polar critters threatened by "climate change."
Here are a few examples.
Read the rest at Breitbart.